As the year comes to a close, upcoming new music releases are here as the perfect precursor to the jolly holiday season. Be it the Christmas festivities or even the anticipation of a new year, these music albums releasing in November 2022 are just in time to ring in the dazzling season and amplify the celebrations.
From long plays (LPs) and extended plays (EPs) to deluxe edition drops and fresh studio albums, new music releases are always a great way to be abreast with what's brewing in the entertainment world. Although November looks quite spaced out and at ease in terms of important titles and major names, it does have a few old classic albums by icons such as Michael Jackson and Guns n Roses lined up for a reprised and upgraded release.
October 2022 music scene recap
October 2022 was dotted with some of the most incredible and highly anticipated albums. While Taylor Swift's Midnights caused a massive wave in the music universe, several other rock and indie numbers grabbed major attention too.
Red Hot Chilli Peppers dropped their second album of the year, titled Return of the Dream Canteen; rapper Lil Baby released his third studio album, It's Only Me; Arctic Monkeys released The Car and Revolver (Super Deluxe Edition) by The Beatles also rolled out in October 2022.
Also, Lee Fields' Sentimental Fool, Natalia Lafourcade's De Todas las Flores and Here It Is: A Tribute To Leonard Cohen featuring various artists such as Norah Jones, Iggy Pop and James Taylor, were among other noted album releases of last month.
Like October, the upcoming albums of November 2022 too have a good mix of all genres and artists. From Louis Tomlinson's newest album Faith in the Future and Only the Strong Survive by Bruce Springsteen to Michael Jackson's Thriller 40 and Number of the Beast by Iron Maiden, there are a whole lot of vinyl reissue releases and remastered albums, as well as fresh music, drops to look forward to.
Elvis on Tour by Elvis Presley is another major vinyl reissue that is expected to roll out soon, but fans might have to wait as its release date has been removed from November.
So, keep your devices charged because it's time to refresh your playlists and make way for some new music albums.
Here are some of the much-awaited new music releases of November
(Main and featured image: Henry Be/ @henry_be/ Unsplash)
Jump To / Table of Contents
01
Spice Girls: Spiceworld25
Release date: 4 November
Genre: Electronic Dance
As the iconic 1997 Spice Girls album Spiceworld turns 25, the band, comprising Victoria Beckham, Melanie 'Mel B' Brown, Emma Bunton, Melanie 'Mel C' Chisholm and Geri Halliwell Horner, has curated this special expanded edition to celebrate the chart-topping album with unreleased bonus tracks and B-side songs.
The digital deluxe rendition has a slew of live songs from the girl group's 1997/1998 tour of North America, Europe and the UK and a new remix of "Viva Forever." Besides the ten songs from the original album, this upcoming drop also has a demo version of "Step To Me" and to end things on a high jazzy note, the album is finished off by a special "Spice Girls Party Mix."
Besides this, the sensational girl band released this 25th anniversary edition as a 2CD/hardback book package and other versions on vinyl and cassette.
02
Louis Tomlinson: Faith In The Future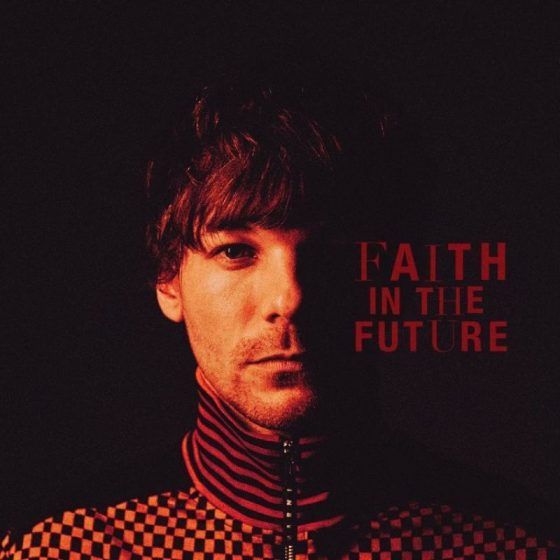 Release date: 11 November
Genre: Pop
On 31 August 2022, the former One Direction member announced on Twitter that his second LP was scheduled to roll out in November. Along with the announcement, Tomlinson also shared the complete tracklist consisting of 14 songs revolving around varying moods. As a forerunner to the release, he also released two of them — "Bigger Than Me" and "Out of my System."
The album is available in both CD and vinyl editions. In fact, a special 2LP version contains two added songs — "Headline" and "Holding on to Heartache." The "Defenceless" singer is also slated to embark on a Faith in the Future Europe tour which shall commence in August 2023 and conclude in November 2023.
03
Bruce Springsteen: Only the Strong Survive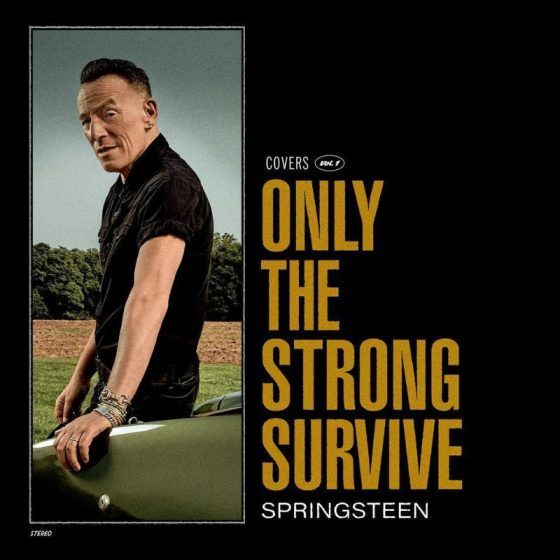 Release date: 11 November
Genre: Rock, soul
Marking Springsteen's 21st studio album, Only the Strong Survive is a compilation of 15 'soul music gems' drawn from the catalogues of Motown, Gamble and Huff and Stax records. It features renditions by guest vocalist and soul maestro Sam Moore, contributions from the E Street Horns and string arrangements by Rob Mathes.
In an announcement video dated 29 September 2022, Springsteen said, "I wanted to make an album where I just sang." He also added that he wanted to "Make some music that is centered around singing, around challenging my voice. And, not everyone realises that they have a 'badass' voice at 73."
The album has been produced by Rob Lebret, and its song "Do I Love You (Indeed I Do)" was released in September 2022.
04
Guns N' Roses: Use Your Illusion I & II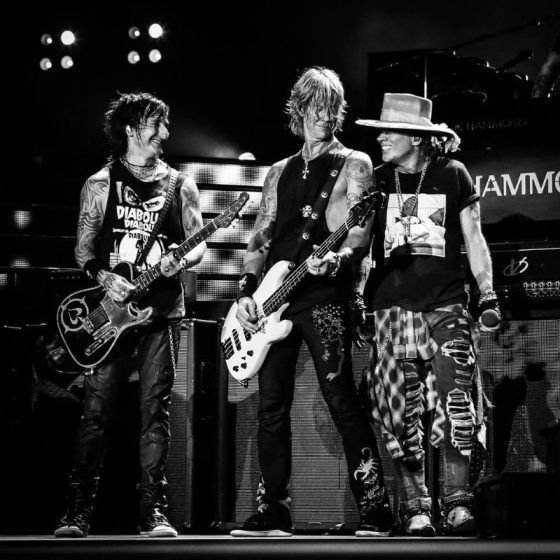 Release date: 11 November
Genre: Rock
Revered rock band Guns N' Roses is back in the hood with a vinyl reissue of their two 1991 albums — Use Your Illusion I and Use Your Illusion II. The super deluxe box set is complete with 97 tracks (of which 63 are absolutely new), a 100-page book with unseen photos, archives and memorabilia.
This is the first time that the albums are being remastered and this box set is available in a number of variations such as CD and BluRay, LP and BluRay, digital download and streaming. The super deluxe edition takes things to a higher level and consists of a 7CD and BluRay collection.
05
Michael Jackson: Thriller 40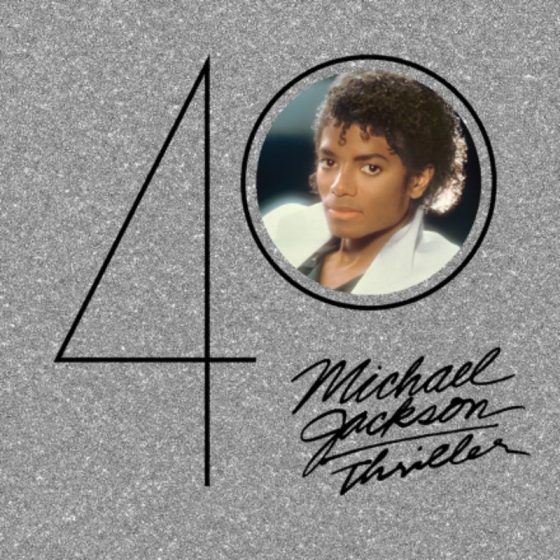 Release date: 18 November
Genre: R&B/Soul, Dance/Electronic
Undoubtedly one of the highlights of the upcoming releases, this vinyl reissue marks the 40th anniversary of MJ's sixth studio album. Released by Sony Music Entertainment, this reprised version of the 1982 smasher hit and one of his biggest-selling global albums comprises MJ's seven hit numbers including "Carousel," "What a Lovely Way to Go," "The Toy" and other songs which couldn't be a part of the original album.
After its release, Thriller bagged eight Grammy Awards, including the coveted Album of the Year. To commemorate its anniversary, Sony also teamed up with the Jackson estate to work on a documentary helmed by historian Nelson George.
06
Iron Maiden: The Number of the Beast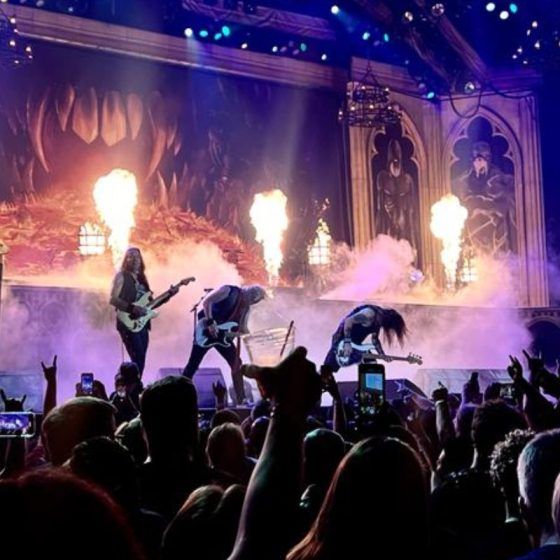 Release date: 18 November
Genre: Metal
Released via Warner Music, this triple vinyl reissue celebrates 40 years of Iron Maiden's seminal third album. The original album garnered unparalleled global attention and gave metalheads one of the most successful metal bands ever and was also the first to feature Bruce Dickinson on vocals.
This new The Number of the Beast issue includes Beast Over Hammersmith. According to the band's official website, it is to be on vinyl for the first time and features "the live concert from March 1982's now legendary Hammersmith Odeon London show from the Beast On The Road World Tour." The box set also includes never-seen-before liner notes by band founder and bassist Steve Harris along with expanded artworks from the CDs of Beast Over Hammersmith. Till now, they were only available in the Limited Edition Eddie's Archive box set released in 2002.
07
Neil Young & Crazy Horse: World Record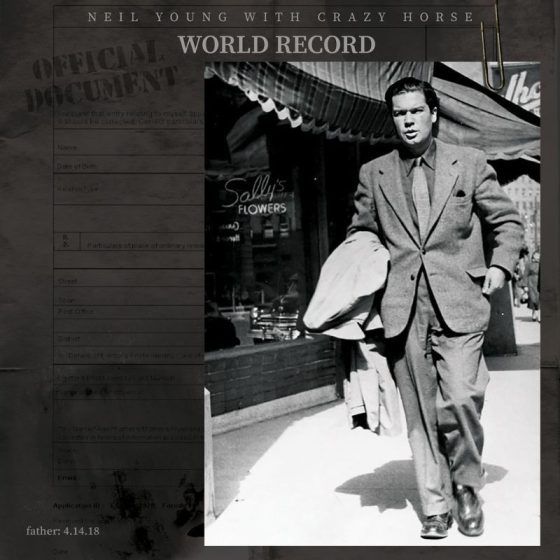 Release date: 18 November
Genre: Rock, Alternative Indie, Hip Hop
Right on the heels of Toast, released July 2022, Neil Young is back with his newest album and 15th joint project with his band Crazy Horse. Titled World Record, the 11-part album is produced by Young himself along with Rick Rubin, which was recorded at the latter's Malibu studio.
One of the highly anticipated new music releases, the album resonates with the current times as it explores the themes of the planet's future, the beauty of the earth and Young's love for cars. On 30 September, the group launched the lead song of the album named "Love Earth" which highlights the beauty of the open skies and romanticises the lapping waters. This was followed by the release of another single from the album, "Break The Chain," on 21 October.
08
The Beach Boys: Sail on Sailor: 1972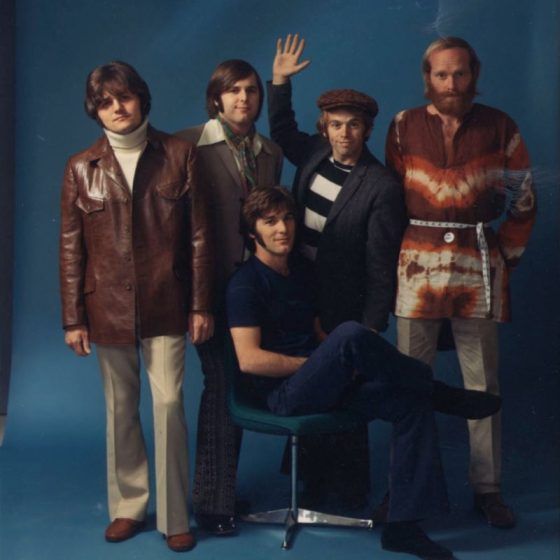 Release date: 18 November
Genre: Rock, Pop, Surf
This is a new box set by the American rock and surf music band The Beach Boys, comprising remastered music from the group's 1972 album Carl and the Passions – "So Tough" and 1973's Holland.
Available in a 6CD or 5LP+7″ box set, the Sail on Sailor: 1972 features a host of songs from these two albums as well as several unreleased outtakes, live recordings, demos and even instructions on how to listen to the tracks. Interestingly, out of the 105 songs, 80 are absolutely new and the grand super deluxe edition also comes with a 48-page booklet with notes by Howie Edelson, several unseen photos and other band archival collectables.
Besides this, there are two other physical versions — a 2LP+7″ set and a 2CD deluxe set. The former features the remastered albums as well as a large seven-inch single vinyl from the bigger set with Mount Vernon and Fairway (A Fairytale) and the latter features all this along with 18 bonus tracks.
09
Waajeed: Memoirs of Hi-Tech Jazz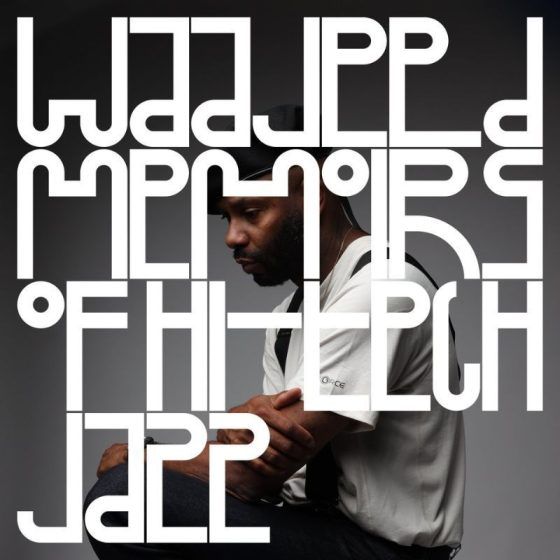 Release date: 25 November
Genre: Dance/Electronic, Alternate/Indie
Released by Tresor, Waajeed's Memoirs of high-tech Jazz is inspired by the revolutionary upheavals and resistance shown by the black community against the oppressors in Detroit. The album goes beyond these dark gloomy aspects of the black community and celebrates the essence of leisure and playfulness in their lives. Offering a respite from the mundane harsh workstyle of the Midwest, the album is also a reminder of the joy and pleasure of the place and mind.
Running up to the release date, Waajeed also released one of the nine tracks of the album titled "Motor City Madness" on 23 August 2022.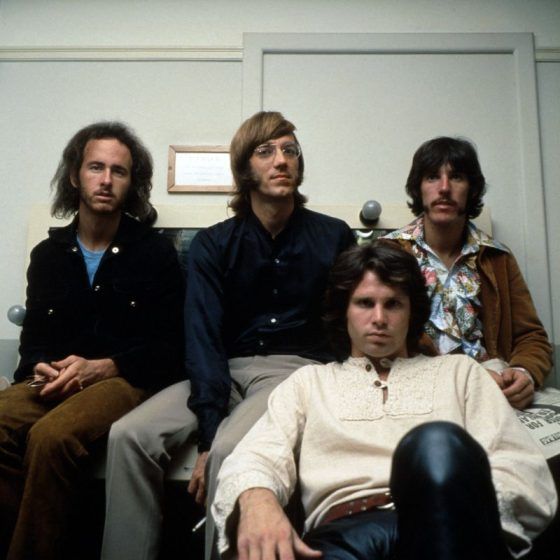 Release date: 25 November
Genre: Seasonal/Rock, Blues
Part of new music releases of the Black Friday event of Record Store Day, Paris Blues is a 9-track-long LP. Termed as the band's last known unissued studio recording, the limited-edition album features cover art by guitarist Robby Kreiger and will be made available in just 10,000 blue translucent vinyl at some music stores.
The title track is what piques the interest of most fans of The Doors. Although its origins still remain blurred, they can be traced to the recording of The Soft Parade (1969) or L.A. Woman (1971). Its master tape was also lost, however, thanks to technology and creative editing, the song has been brought back to prominence.
This upcoming album features two unreleased live duo recordings of Kreiger and singer Jim Morrison, and The Soft Parade outtakes on one side, while the other side has songs from Live in Vancouver 1970 featuring vocals by Albert King, which were initially released in 2010.
11
David Bowie: A Divine Symmetry: The Journey to Hunky Dory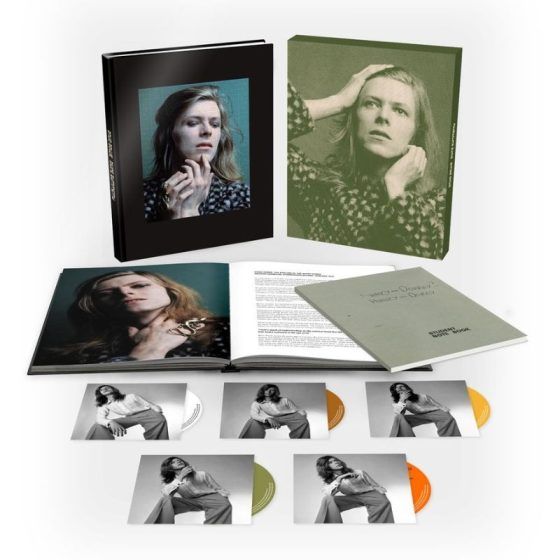 Release date: 25 November
Genre: Pop
A dive into the 'Hunky Dory' era, this remastered box set draws heavy influence from David Bowie's 1971 album Hunky Dory. Released in a four-CD, one Blu ray box set and digital equivalent, the album comprises "48 previously unreleased tracks/demos from the period, and new alternative mixes of Hunky Dory tracks by original co-producer Ken Scott," as per the official David Bowie website.
The box comes with a 100-page booklet with never-seen-before collectables, photos and memorabilia and a 60-page replica of Bowie's notebook from the bygone era, replete with his handwritten notes, costume drawings, set lists and more.
Other music releases of November 2022
Live Forever: A Tribute to Billy Joe Shaver is a commemorative album released via New West Records and Pedernales Records that celebrate the life, legacy and songs of the iconic musician. Recorded by several noted names such as Willie Nelson and Lucinda Williams, George Strait, Miranda Lambert, Nathaniel Rateliff and Ryan Bingham, the 12-track album released on 11 November.
Jazz Impressions of Black Orpheus (Deluxe Expanded Edition) by the Vince Guaraldi Trio is also among the much-awaited music releases. Released via Craft Recordings on 18 November, it marks 60 years of the group's iconic album of the same name. To be available in 3-LP, 2-CD or 24-track digital collection sets, you can get it here.
Some of the other albums rolling out in November include Other Worlds by The Pretty Reckless, B-Sides, Demos, & Rarities by PJ Harvey and Endure by Special Interest. All of these dropped on 4 November.